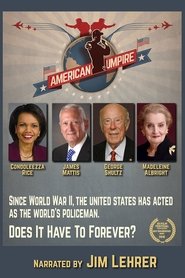 American Umpire (2016)
American Umpire facilitates a civil, nonpartisan, public debate about the future of American foreign policy. The film features interviews with three former secretaries of state, two American generals, a Nobel Laureate in Economics, a Pulitzer-Prize winning historian, and ten other top experts on American foreign relations all trying to answer the question of what America's "grand strategy" should be for the remainder of the twenty-first century.
Duration: 95 min
Quality: DVD
Release: 2016
Tagline: Since the end of World War II, the United States acted as the world's policeman. Does it have to forever?
4.2