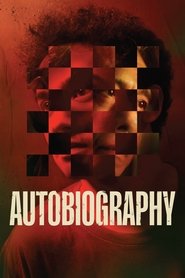 Autobiography (2023)
With his father in prison and his brother abroad for work, young Rakib works as the lone housekeeper in an empty mansion belonging to Purna, a retired general whose family Rakib's clan have served for centuries in a rural Indonesian town. After Purna returns home to start his mayoral election campaign, Rakib bonds with the older man, who becomes a close mentor and father figure, and finds his calling as Purna's assistant in work and life. When Purna's election poster is found vandalised one day, Rakib doesn't hesitate to track down the culprit, kicking off an escalating chain of violence.
Views: 15
Director: Makbul Mubarak
Actors: Achmad Agus Budi, Arswendi Nasution, Arya Sweta, Dewi Qurrota'ayun, Doris Khoirum, Ganesya, Gondo Lifenya Kusuma Dewi, Gunawan Maryanto, Haru Sandra, Ibnu Widodo, Iwan Siswoyo, Kevin Ardilova, Kun Baehaqi Almas, Lukman Sardi, Mardiko Agus Nugroho, Mohammad Fauzi, Reza Fahri, Rukman Rosadi, Siti Fauziah, Yudi Ahmad Tajudin, Yusuf Mahardika
Country: France
Duration: 115 min
Quality: HD
Release: 2023
Tagline: A young man torn between loyalty and justice confronts the truth of his father figure that may destroy them both.
8.167