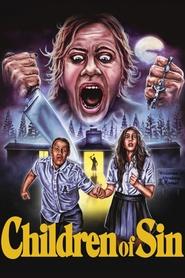 Children of Sin (2022)
When Emma's abusive stepfather finds out that she's pregnant and her brother Jackson is gay, he sends them to Abraham House, a religious retreat for young adults to correct their sinning ways. Soon, they start to suspect that Abraham House has a more sinister way of cleansing their souls than they could have ever imagined.
Duration: 90 min
Quality: HD
Release: 2022
Tagline: If you don't leave Abraham House a different person... you won't be leaving at all.
4.2