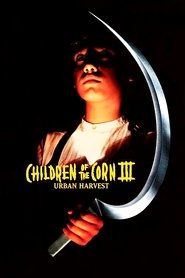 Children of the Corn III: Urban Harvest (1995)
Two young Gatlin residents are orphaned after the younger brother kills their father. So, the terror of Gatlin goes urban when the two boys are placed in the custody of two foster parents. The younger brother (who by this point is established as the "evil one") bought some corn seeds along for the road and plants them in the courtyard of an abandoned warehouse, bring He Who Walks Behind the Rows to the city. He winds up possessing his high school peers, and soon his older brother feels called to stop him.
Duration: 92 min
Quality: DVD
Release: 1995
Tagline: An Adult Nightmare is about to show its face in the heart of a city!
4.1