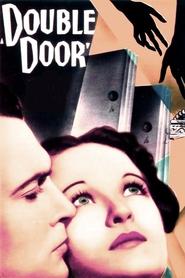 Double Door (1934)
A domineering money-bags whose suppressed incestuous urges go into overdrive when her half-brother brings a new bride home to the family's gloomy Fifth Avenue mansion. The title refers to a secret soundproofed chamber that the villainess uses to entrap her enemies.
Views: 24
Director: Charles Vidor
Actors: Anne Revere, Burr Caruth, Colin Tapley, Evelyn Venable, Frank Dawson, Guy Standing, Halliwell Hobbes, Helen Shipman, Kent Taylor, Leonard Carey, Mary Morris, Phillips Smalley, Ralph Remley, Virginia Howell
Country: USA
Duration: 90 min
Quality: HD
Release: 1934
Tagline: The Female of the Species is More Deadly Than the Male!
4.2