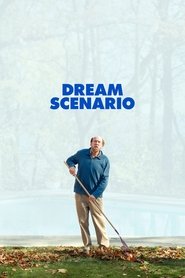 Dream Scenario (2023)
Hapless family man Paul Matthews finds his life turned upside down when millions of strangers suddenly start seeing him in their dreams. But when his nighttime appearances take a nightmarish turn, Paul is forced to navigate his newfound stardom.
Views: 79
Director: Kristoffer Borgli
Actors: Agape Mngomezulu, Al Warren, Alton Mason, Amber Midthunder, Ben Caldwell, Caleb Weatherbee, Cara Volchoff, Conrad Coates, David Klein, Domenic Di Rosa, Dylan Baker, Dylan Gelula, Greer Cohen, James Collins, Jennifer Wigmore, Jeremy Levick, Jesse Goldman, Jessica Clement, Jessie-Ann Kohlman, Jim Armstrong, Jordan Raf, Josh Richards, Julianne Nicholson, Kaleb Horn, Kate Berlant, Krista Bridges, Leah Stanley, Lily Bird, Lily Gao, Liz Adjei, Maev Beaty, Marc Coppola, Marnie Brunton, Marnie McPhail, Michael Cera, Nicholas Braun, Nicolas Cage, Nicole Leroux, Nneka Elliott, Noah Centineo, Noah Lamanna, Philip van Martin, Ramona Gilmour-Darling, Richard Jutras, Sofia Banzhaf, Star Slade, Stephen R. Hart, Talia Schlanger, Thomas Mitchell, Tim Meadows, Trish Hoang, Will Corno
Country: USA
Duration: 102 min
Quality: CAM
Release: 2023
Tagline: Meet the man of your dreams.
4.6