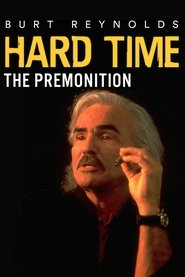 Hard Time: The Premonition (1999)
Logan McQueen is an ex-cop serving a prison term for a bust that had gone awry. During his stint, he learns of a death row inmate that claims he can predict the details of the next violent act of a serial bomber. Once released from prison, Logan tries to find the identity of the bomber and stop him. His best course of action is agreeing to the inmate's request of a reunion with his estranged daughter before he is executed.
Views: 11
Director: David S. Cass Sr.
Actors: Bruce Dern, Burt Reynolds, Charles Durning, Gigi Rice, Greg Krutilek, Jack Sheldon, Michael Buie, Michael DeLuise, Paco Christian Prieto, Paul Bartel, Pepper Sweeney, Richard Riehle, Roscoe Lee Browne
Country: USA
Duration: 100 min
Quality: HD
Release: 1999
4.2