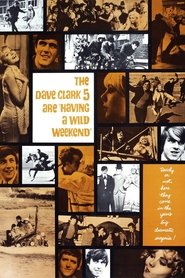 Having a Wild Weekend (1965)
Dinah is a famous model and actress who is getting tired of life in the limelight and wants to take a break. While shooting a commercial spot for meat, she meets Steve, a stuntman. Dinah and Steve hit it off and decide to head to an island to get away from it all, bringing along four of Steve's friends. Before long, Dinah is reported missing and everyone is looking for her, making their getaway anything but tranquil.
Views: 10
Director: John Boorman
Actors: Alan Lake, Andrew Tyrell, Anthony Gardner, Barbara Ferris, Clive Swift, Dave Clark, David de Keyser, David Lodge, Denis Payton, Donald Morley, Edgar Harrison, Hugh Walters, Julian Holloway, Lenny Davidson, Marianne Stone, Michael Blakemore, Michael Gwynn, Mike Smith, Peter Eyre, Peter Nichols, Rick Huxley, Robert Lang, Robin Bailey, Ronald Cunliffe, Ronald Lacey, Sheila Fearn, Susan Hanson, Yootha Joyce, Zienia Merton
Country: UK
Duration: 87 min
Quality: HD
Release: 1965
Tagline: Britain's swingin'est five come alive in the year's biggest dramatic surprise!
Original Title: Catch Us If You Can
4.769