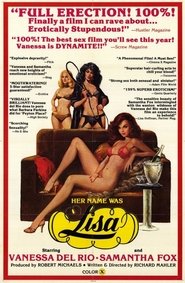 Her Name Was Lisa (1979)
At Lisa's funeral, the people in her life gather to memorialize her, reflecting on how their own deeds sent her down a path of self-destruction and death. As each memory unfolds on screen, Lisa is seen to transform from a naive model, to a manipulative vixen, to a tragic victim of her own insecurities and victimization.
Duration: 90 min
Quality: HD
Release: 1979
Tagline: Be Lisa's Next Victim!
4.2