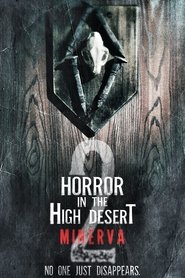 Horror in the High Desert 2: Minerva (2023)
In 2018 a string of tragedies unfold in the high desert of North Eastern Nevada. A woman was found dead and another would vanish along the same stretch of remote highway. Could these events be linked to the infamous 2017 disappearance of outdoorsman Gary Hinge?
Views: 2
Director: Dutch Marich
Actors: Brian McPherson, Brooke Bradshaw, C.R. Brough, Christine Martin, David Morales, David Nichols Jr., Eric Mencis, Marco Antonio Parra, Sami Sallaway, Solveig Helene, Suziey Block, Trisha Goulter
Country: USA
Duration: 76 min
Quality: HD
Release: 2023
Tagline: No one just disappears.
2.5