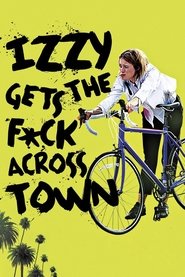 Izzy Gets the Fuck Across Town (2017)
Broke, job hopping, indie musician, Izzy has just discovered that her ex-boyfriend- her soulmate!- got engaged to her ex-best friend, and their party happens to be tonight. Enraged and desperate, Izzy embarks on a quest to charge across Los Angeles and break that up in order to fulfill what she believes to be her destiny – before it's too late.
Duration: 86 min
Quality: HD
Release: 2017
Tagline: Life's a journey. Hers is an obstacle course.
5.4