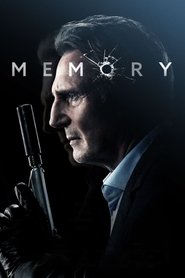 Memory (2022)
Alex, an assassin-for-hire, finds that he's become a target after he refuses to complete a job for a dangerous criminal organization. With the crime syndicate and FBI in hot pursuit, Alex has the skills to stay ahead, except for one thing: he is struggling with severe memory loss, affecting his every move. Alex must question his every action and whom he can ultimately trust.
Views: 1447
Genre: Action, Crime, Mystery, Thriller
Director: Martin Campbell
Actors: Antonio Jaramillo, Atanas Srebrev, Daniel De Bourg, Doug Rao, Guy Pearce, Harold Torres, J.R. Esposito, Kalina Stancheva, Kate Nichols, Lee Boardman, Liam Neeson, Louis Mandylor, Mia Sanchez, Monica Bellucci, Natalie Anderson, Petar Kirilov, Ray Fearon, Ray Stevenson, Rebecca Calder, Scot Williams, Sigal Diamant, Stella Stocker, Taj Atwal, Trevor Van Uden
Country: USA
Duration: 90 min
Quality: 720p HD
Release: 2022
Tagline: His mind is fading. His conscience is clear.
4.2