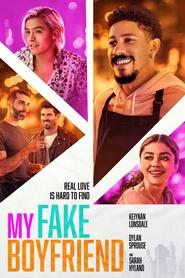 My Fake Boyfriend (2022)
A young man in a tricky situation follows the advice of his unconventional best friend and uses social media to create a fake boyfriend to keep his awful ex-lover out of his life. But everything backfires when he meets the real love of his life, and breaking up with his fake boyfriend proves hard to do.
Views: 421
Director: Rose Troche
Actors: Andrew Meikle, Brooker Muir, Bukola Walfall, Dylan Sprouse, Karen Robinson, Keiynan Lonsdale, Marcus Rosner, Matt Willis, Matthew Finlan, Merle Newell, Rong Fu, Samer Salem, Sarah Hyland, Simon Sinn, Tricia Black
Country: USA
Duration: 90 min
Quality: HD
Release: 2022
Tagline: Real love is hard to find.
4.2