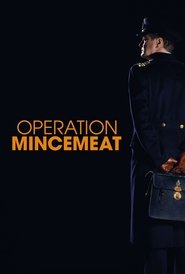 Operation Mincemeat (2022)
In 1943, two British intelligence officers concoct Operation Mincemeat, wherein their plan to drop a corpse with false papers off the coast of Spain would fool Nazi spies into believing the Allied forces were planning to attack by way of Greece rather than Sicily.
Views: 845
Director: John Madden
Actors: Alba Brunet, Alex Jennings, Alexander Beyer, Amy Marston, Charlotte Hamblin, Colin Firth, Ellie Haddington, Gabrielle Creevy, Hattie Morahan, James Fleet, Jason Isaacs, Javier Godino, Johnny Flynn, Jonjo O'Neill, Kelly Macdonald, Lorne MacFadyen, Mark Bonnar, Mark Gatiss, Markus von Lingen, Matthew Macfadyen, Michael Bott, Nicholas Rowe, Nico Birnbaum, Óscar Zafra, Paul Lancaster, Paul Ritter, Pedro Casablanc, Penelope Wilton, Pep Tosar, Ruby Bentall, Rufus Wright, Simon Rouse, Simon Russell Beale, Will Keen
Country: USA
Duration: 90 min
Quality: 720p HD
Release: 2022
Tagline: Deception. The greatest weapon in war.
4.2