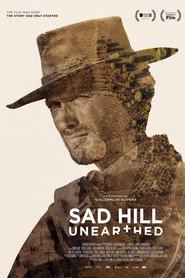 Sad Hill Unearthed (2017)
Film fans work to restore the set of the climatic graveyard scene from the iconic spaghetti western "The Good, the Bad and the Ugly," directed by Sergio Leone in 1966.
Views: 455
Genre: Documentary
Director: Guillermo de Oliveira
Actors: Álex de la Iglesia, Carlo Leva, Christopher Frayling, Clint Eastwood, Ennio Morricone, Eugenio Alabiso, James Hetfield, Joe Dante, Peter J. Hanley, Sergio Leone, Sergio Salvati
Country: USA
Duration: 90 min
Quality: HD
Release: 2017
Tagline: The film was over. The story had only started.
4.2