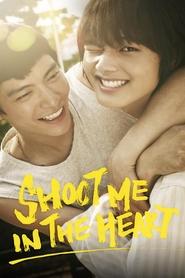 Shoot Me in the Heart (2015)
A young man develops schizophrenia after his mother's suicide. After he meets a kindred spirit at the psychiatric hospital, he forges a plan with the man to escape.
Views: 16
Genre: Drama
Director: Je-yong Mun
Actors: Han Hye-rin, Jeong Gyu-su, Kim Bo-ra, Kim Jae-hwa, Kim Jung-tae, Lee Jun-hyeok, Lee Min-ki, Shin Goo, Yeo Jin-goo, Yu Oh-seong, Yun Yeong-keol
Country: South Korea
Duration: 101 min
Quality: HD
Release: 2015
Tagline: Sane or insane, they couldn't need each other less.
Original Title: 내 심장을 쏴라
7.9