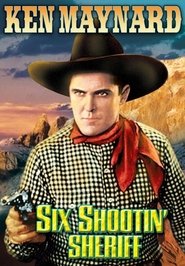 Six-Shootin' Sheriff (1938)
Just out of prison, Trigger Morton gets revenge from Kendal, the man who framed him. Then he disposes of Holman and his gang. His last challenge is his old friend Chuck, the man who proved he was framed, who arrives with a plan to rob the express office.
Duration: 59 min
Quality: HD
Release: 1938
Tagline: THERE WAS ONLY ONE WAY TO CLEAR HIS NAME!
Original Title: Six-Shootin' Sheriff
7.5