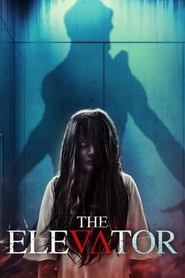 The Elevator (2023)
Lily, an undercover reporter, poses as the new night manager at a seedy hotel to investigate a string of suspicious suicides. After playing the elevator game, she learns of a dark and sinister presence in the hotel. Can she find a conclusion to this mystery and put a stop to it before more murders occur?
Views: 99
Genre: Horror
Director: Tom J. Kelly
Actors: Alix Maxwell, Bao Tieu, Chris Cordell, Chrissie Wunna, Danielle Scott, George Nettleton, Giedre Jackyte, Harrison Thomas Boxley, Louise Wildman, Osian Dixon, Ruby Wunna, Stephen Staley
Country: UK
Duration: 86 min
Quality: HD
Release: 2023
Tagline: An investigator finds more than she expects at a haunted hotel.
10