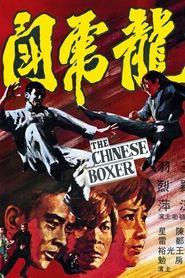 The Hammer of God (1970)
Lei Ming, a noble young martial arts student who doesn't know the meaning of giving up. He faces a treacherous, blood-thirsty Japanese karate expert, which leads to many memorable battles as well as several unforgettable training sequences.
Views: 82
Director: Jimmy Wang Yu
Actors: Chai No, Chan Sing, Cheng Lui, Chiu Hung, Erh Chun, Fang Mian, Jimmy Wang Yu, Kong Ling, Lo Lieh, Tung Li, Wang Chung, Wang Kuang-Yu, Wang Ping, Wong Ching, Yau Lung
Country: USA
Duration: 90 min
Quality: HD
Release: 1970
Tagline: See The Sweeping Hand of Death Strike Without Mercy!
Original Title: 龍虎鬪
4.2