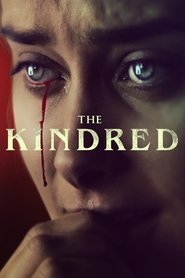 The Kindred (2022)
After her father's suicide, a young mother investigates what led to his death. But when she is haunted by spirits and unearths an unsolved mystery from 30 years ago, she discovers a dark family history that could prove deadly for her child.
Views: 287
Genre: Horror, Mystery, Thriller
Director: Jamie Patterson
Actors: Alex Attridge, Andreina Sambucetti, April Pearson, Blake Harrison, Chaand Sujanani, Conor Boru, Ella Jarvis, Elvis Lucy, Erin Austen, Eva Rush, Isla Rush, James Cosmo, James Dreyfus, Jared Rogers, Jason Rush, Jimmy Yuill, Katherine Moran, Kirsty Dillon, Lee Nicholas Harris, Madeleine Kelly, Oscar da Silva, Patricia Franklin, Patrick Bergin, Pete Bury, Robbie Gee, Ruben Crow, Samantha Bond, Scarlett Annandale, Steve Oram, Tahirah Sharif, Vicki Davids
Country: USA
Duration: 90 min
Quality: HD
Release: 2022
Tagline: Some secrets should remain buried.
4.2