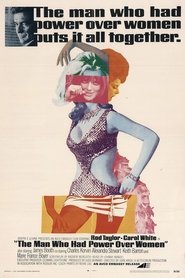 The Man Who Had Power Over Women (1970)
A successful talent agent enjoys the good life until his wife leaves him. He moves in with his friend and begins an affair with the man's wife. He also gets a new difficult client whose public image must be preserved at any cost.
Views: 13
Genre: Comedy
Director: John Krish
Actors: Alexandra Stewart, Carol White, Charles Korvin, Clive Francis, Geraldine Moffat, James Booth, Keith Barron, Magali Noël, Marie-France Boyer, Penelope Horner, Philip Stone, Rod Taylor, Valerie Leon, Wendy Hamilton
Country: UK
Duration: 89 min
Quality: HD
Release: 1970
Tagline: The man who had power over women puts it all together.
4.5