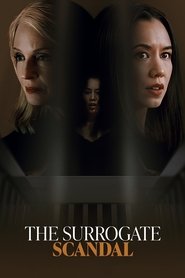 The Surrogate Scandal (2023)
Amelia discovers her estranged and late daughter was a secret surrogate for a celebrity couple. Posing as a nanny, Amelia uncovers a dark truth about the surrogacy and learns she is not the only person who wants to claim the baby.
Views: 58
Director: Amanda J. Strachan
Actors: Aidan Correia, Casey Manderson, Cassandra Cavalli, Catherine Dyer, Chandey Michaels, Christine Milo, Jennifer-Juniper Angeli, Luisa D'Oliveira, Matthew James Dowden, Nduduzo Leroy Hikwa, Ronald Patrick Thompson, Veronica Long
Country: Canada
Duration: 90 min
Quality: HD
Release: 2023
Tagline: Her body. My baby.
9