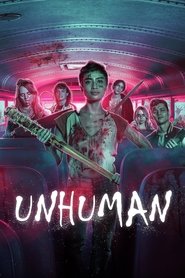 Unhuman (2022)
After their school bus crashes, a group of high school students is thrown into a terrifying fight for survival as they try to take down a group of unhuman savages… before they kill each other first.
Views: 136
Director: Marcus Dunstan
Actors: Ali Gallo, Angel Lia Spitale, Benjamin Wadsworth, Blake Burt, Brianne Tju, C.J. LeBlanc, Dana Wing Lau, Drew Scheid, Joshua Mikel, Lo Graham, Peter Giles, Uriah Shelton
Country: USA
Duration: 90 min
Quality: HD
Release: 2022
Tagline: The dead will have this club for breakfast.
4.2